November 12, 2011 – January 15, 2012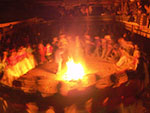 China: Insights
This exhibition brings together the work of seven photographers from mainland China: Chen Yuan Zhong, Hua Er, Jia Yu Chuan, Li Nan, Yang Yan Kang, Yu Haibo, and Zhang Xinmin.  These freelance and staff photographers (and in one case, a freelance writer) have undertaken the creation of the long-term documentation of one or more aspects of Chinese culture that reflects something vital about China now, whether emerging or vanishing. | more
---
June 18 - October 23, 2011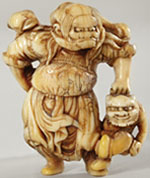 Sacred Stories, Timeless Tales: Mythic Traditions in World Art from the Lowe Art Museum, University of Miami
This exhibition is drawn exclusively from the permanent collection. It addresses multi-cultural mythic traditions in art, spanning 5,000 years and representing the art of Europe, the Americas, pan-Asia, and Africa. Concepts of creation, love, morality, mortality, seasonal regeneration, the cosmos, beauty, divinity, heroes, and war are explored in a variety of media. | more
---
May 6, 2011 - April 22, 2012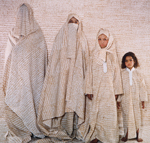 This student curated exhibition explores the complex themeof Islamic art,concentrating on three distinct but intertwining themes: the role of Muslim women as creators and subjects of art, Western views of the Islamic world, and the importance of decoration and the written word. On view in Bermont Focus Gallery. | more

---
January 23, 2010 – September 25, 2011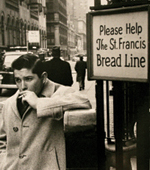 A gift of thirty photographs by American photographer Frank Paulin has been made to the Lowe and is on view in the Michael and Judi Matus Focus Gallery.

Rediscovered in his eighth decade, Frank Paulin is now recognized for uniquely documenting fleeting human moments of both humor and poetry, particularly against the backdrop of gritty urban scenes. Born in Pittsburgh, Paulin grew up in New York and Chicago. | more

---
January 29 – March 27, 2011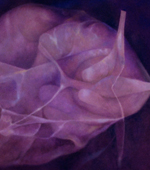 The Lowe Art Museum presents the work of Miami resident Rafael Soriano, one of the major Latin American artists of his generation of modernists, and one of the premier painters of Cuba.

Cuban-born Soriano is one of the major Latin American artists of his generation. Soriano broke with regional and folkloric themes which once dominated Cuban art in the mid-twenties. | more

---
April 16 – May 29, 2011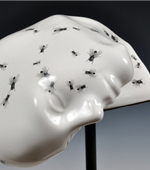 Ivan Albreht has coordinated the Ceramics program in the Department of Art and Art History since joining the faculty in 2008. Albreht is a nationally and internationally awarded and exhibiting artist, as well as a member of The International Academy of Ceramics based in Geneva, Switzerland. Works on display at the Lowe Art Museum exemplify his use of porcelain and industrial ceramic methods. | more

---
May 7, 2010 – April 24, 2011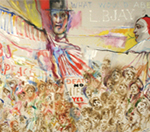 The Lowe Art Museum, in partnership with the Department of Art and Art History at the University of Miami, presents the second exhibition in the ArtLab @ The Lowe series, on view in the Richard and Shelley Bermont Focus Gallery through April 24, 2011.

The Lowe's innovative ArtLab program provides University of Miami faculty and students the opportunity to organize an annual exhibition drawn from the Lowe's permanent collection. The students work directly with objects from the museum's collection of more than 17,750 works of art, produce research, and curate a thematic exhibition that will be on display for a full calendar year. | more

---
November 13, 2010 – January 16, 2011
USEABLE ART: AFRICAN AESTHETICS IN DAILY LIFE FROM THE LOWE ART MUSEUM, UNIVERSITY OF MIAMI
Most of African art serves a function -- spiritual if not utilitarian, often both. The containers, textiles, tools, and assorted furnishings presented in this exhibition consists of objects that serve some purpose of daily living that can be relatively easily recognized by non-Africans. They can also be appreciated for the appeal of their forms, the beauty of their patterns, and the quality of craftsmanship they display.
---
November 13, 2010 – January 16, 2011
THE HARMON AND HARRIET KELLEY COLLECTION OF AFRICAN-AMERICAN ART: WORKS ON PAPER
Selections from one of the premier collections of African American art provide a rare opportunity for the public to view master graphics spanning three centuries. The sixty-nine works in the exhibition include drawings, etchings, lithographs, watercolors, pastels, acrylics, gouaches, and screen prints by such noted artists as Ossawa Tanner, Romare Bearden, Jacob Lawrence, Elizabeth Catlett, and Alison Saar.